Tickle your Sensual Pleasures with a Dildo Vibrator from Bollywood Sex Toy
Although there are different types of sex toys, it all depends on how you are willing to meet your physical urge. Bollywood Sex Toy, a reputed online sex toy store in Mumbai, has brought dildo vibrators that are designed to stir your vagina and make you go wild on excitement. Moreover, one can use it for anal penetration that brings you optimum pleasure during your love-making sessions. The most interesting thing about dildos is that they come with and without vibrators as well as in different shapes, sizes and colours. In other words, dildos are high on variety that will leave you fascinated while making your choice.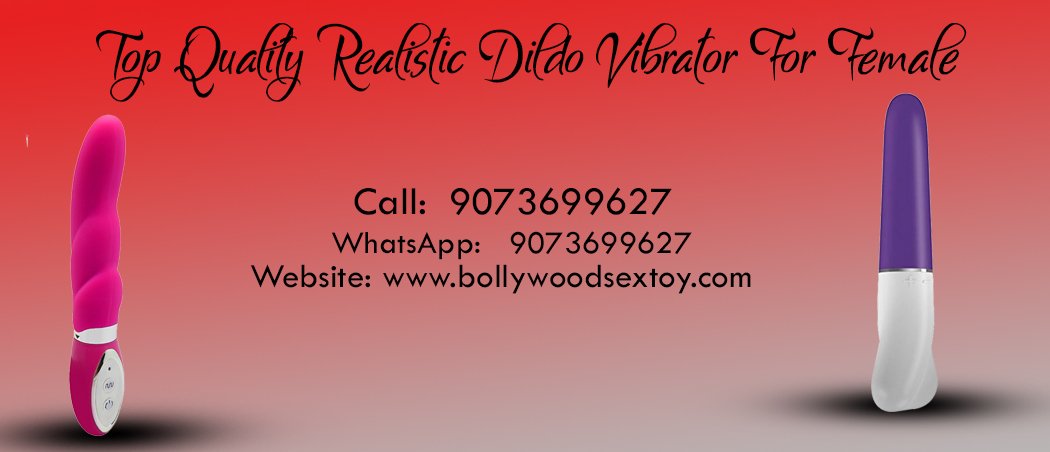 Being safe for vaginal use, dildo vibrators are categorized as per their material. Some are made of silicone vinyl and plain rubber while some are made of metal, plastic, glass etc. Depending on the pleasure you derive from your genitals, you can choose dildo vibrators accordingly. Just make sure that if you are buying one for anal use, it should be designed with a flare base and must not contain seams or sharp edges.
Interestingly, dildo vibrators are meant for diverse purposes. If you are interested towards some pure anal play, nothing could beat the idea of anal vibrators. Similarly, double dildos are best for partners on bed while there are some for vaginal use and some come hands-free. Whether you are alone and want to explore yourself a bit, or want to have some extra fun with your man, get dildo vibrators today from this reputed online sex toy store in Mumbai and enjoy the most passionate ride of your life with your partner. Believe it or not, you will love using these sex toys every time you turn horny.